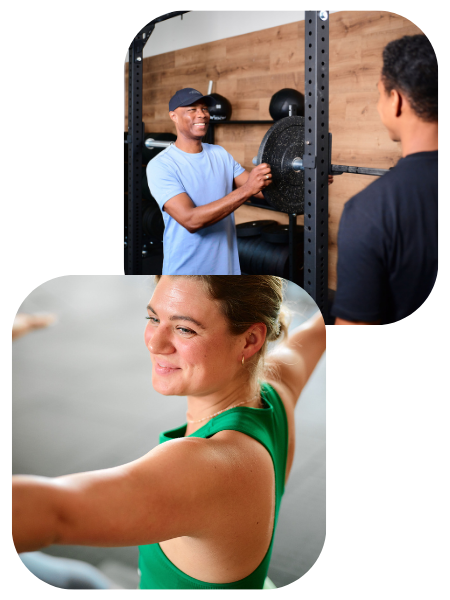 The most diverse and flexible app for corporate fitness

1,000 partner locations
A OneFit membership provides access to the largest sports community in the Netherlands.


50 sports categories
With around 50 sports categories, there is a suitable offer for everyone - indoor, outdoor or online.


25+ cities
Including Amsterdam, Rotterdam, The Hague, Utrecht, Leiden, Haarlem, Eindhoven, Breda, Arnhem and Nijmegen.
What our corporate customers say
"OneFit and Swapfiets are working together to get employees moving. Our employees use OneFit to try different gyms and studios. We want to keep stimulating our employees to keep moving and increase the productivity at work."
"At Helloprint we created a program called HelloVitality. The aim is to help our employees create a healthy lifestyle. OneFit has collaborated with our goal. Getting more colleagues to stay active, week over week. We have a group chat with more than 20 people in which we share our workouts. Plus, OneFit booked a whole gym for us! We did a crazy (but worthy) boot camp in Spartaan Circuit in Rotterdam."

"Fairphone was looking for a way to improve our team's vitality and wellbeing. OneFit was an ideal option as it could cater to the varied needs and interests of 130 people. There is something for everyone, whether it be yoga, boxing or swimming. OneFit enables our team to be active in the way that best suits their lifestyle."
More flexible than ever

With OneFit, your colleagues will get access to the largest network of sports and wellness locations in the Netherlands. This way, they can work on their vitality wherever and whenever they want.